Coaches are you having a hard time attracting your ideal clients?
You're not going to attract your ideal client if they do not see the connection of their pain points to the solution your coaching product or course solves 👉🏼Your ICA knows what their symptoms are but they most likely do not know why.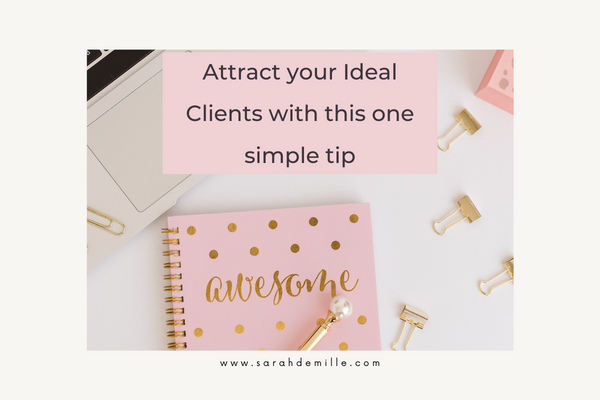 For example 📖

If you are a plant based weight loss coach and you posted a reel that said;
Here are 5 dishes you should start with to go plant based. Then continued on with what the meals are, the ingredients, and how yummy they are. Well thats fine & dandy if you catch someone who want to cook, not necessarily your ideal client that wants to lose weight and feel better.
You as a coach knows that with the wrong foods comes imbalances in the body that may cause inflammation, brain fog, weight gain, join pain and on and on.
BUT does your ideal client know that her pain and suffering can be associated with the food she eats, and that your plant based lifestyle coaching could help her and could be her answer to fix what ails her?

vs
If you did a post/reel and started with

💞If you suffer from IBS, acne, chronic joint pain, listen up this is for you!

Then you talk about how plant based living can help these issues
Another example

😳These ingredients should not be in your make up or skin care

vs

You are never going to clear up your (what their symptoms are) unless you avoid these top 3 ingredients

Can you see the difference?
Your audience may not see the correlation, it is your job as a coach to help your audience to see the correlation. Once they see it and realize you may have the answer to her problem, they are going to binge on your stuff!! Then it's time to nurture them and build that relationship!
xx Sarah Demille